Experience & Expertise Behind Every HSL Build
WHO WE ARE
HSL Construction Services is a family owned and operated full-service construction company, general contractor, design-builder, construction manager, and land acquisition & development company focused exclusively on HSL properties and projects.
After decades of successful projects and sustained growth across the Southwest, HSL Construction Services was created in 2007 to support and scale the growing contractor and construction needs within HSL's expanding real estate portfolio.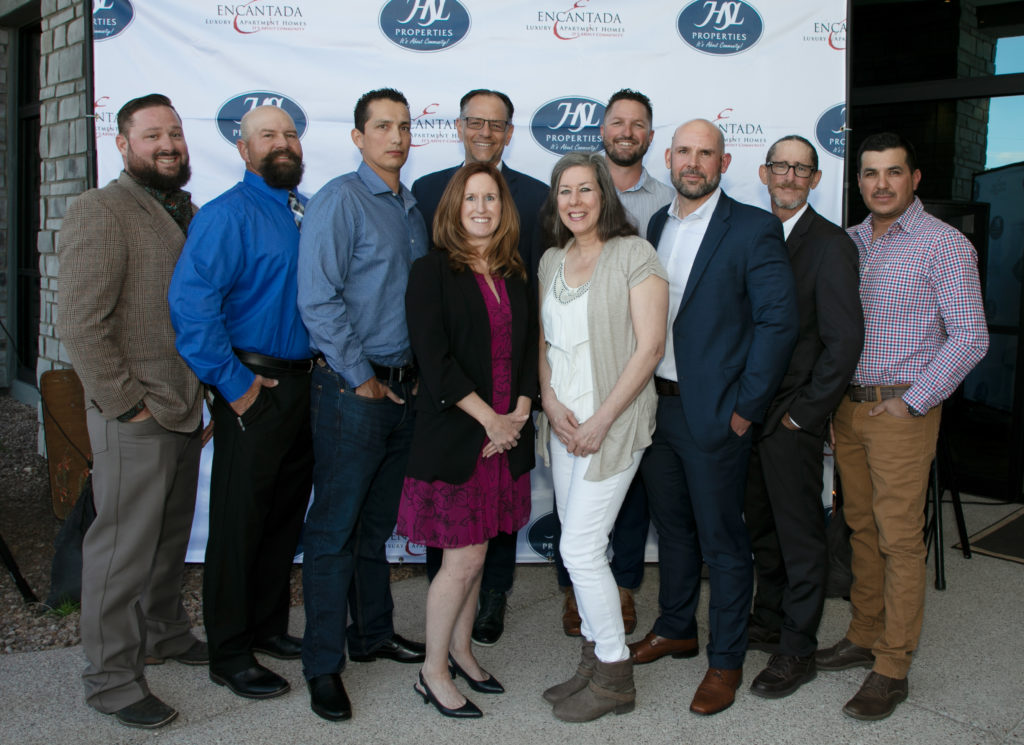 $1 Billion+ Completed Projects
From start to finish – and sometimes beyond – the talented and transparent team at HSL Construction Services handles every aspect of HSL's various multifamily, commercial, and hospitality projects and is widely recognized as an innovative industry leader in Arizona.
WHAT WE BUILD
With a collaborative team and cutting-edge technology at our core, our wealth of expertise and project experience has allowed us to successfully deliver world-class results for HSL with every new build, major rehab, and ongoing renovation.
From pre-construction needs to project management services to property enhancements, we strive to execute at a high level and exceed our owners' expectations at every stage of the construction process for a variety of project types.
MULTI-FAMILY
From luxury apartments to large scale housing projects, HSL has acquired, built, managed, expanded, and renovated beautiful communities across the Southwest for almost 50 years.
COMMERCIAL
Consistently innovating and continually evolving, we've built and rehabilitated various commercial projects including retail centers, office buildings, shopping malls, and more.
HOSPITALITY
By prioritizing the guest experience in an ever-changing industry, we've built and helped breathe new life into some of Arizona's most iconic resorts and most memorable hotels.
WHY WORK FOR HSL
As the family owned, full-service construction arm and contractor for all HSL projects and properties, we take great pride in our skilled, passionate people and the quality of work we produce.
HSL Construction Services is dedicated to our employees and deeply invested in their success, both professionally and personally. As such, we offer far more than just a competitive salary, comprehensive benefits, and a family-oriented culture of success, including:
Industry-leading, experience based compensation
Bonuses including sign-on, performance, and incentive-based
Comprehensive full-benefits package including: Medical, Dental, Vision, and other coverages!
Company paid benefits at 100% include Long-Term Disability, Group Life Insurance, Employee Assistance Plan
401K plan with 50% match up to 3% of income
Paid vacation, personal, and sick time that accrues from day one
Career advancement and growth opportunities
Employee perks including rental discounts, tuition reimbursement, and more!
WE'RE LOOKING FOR TALENT TO TAKE US TO THE NEXT LEVEL
Transparent communication, trusted collaboration, and a true commitment to safety, technology, and innovation are the foundation of HSL Construction Services and what's made us one of the region's most respected and highly regarded companies to work for and grow with.
Wherever your construction interests may lie and whatever your career ambitions may be, if you have the professional skills, the proven grit, and the pure desire to succeed, there's a place for you on the HSL Construction Services team.
Ready to move your career and the construction industry forward? We want to talk to you! Connect with us at jobs@hslproperties.com or call us at 520-322-6994.